MINI CRYSTAL NO. 40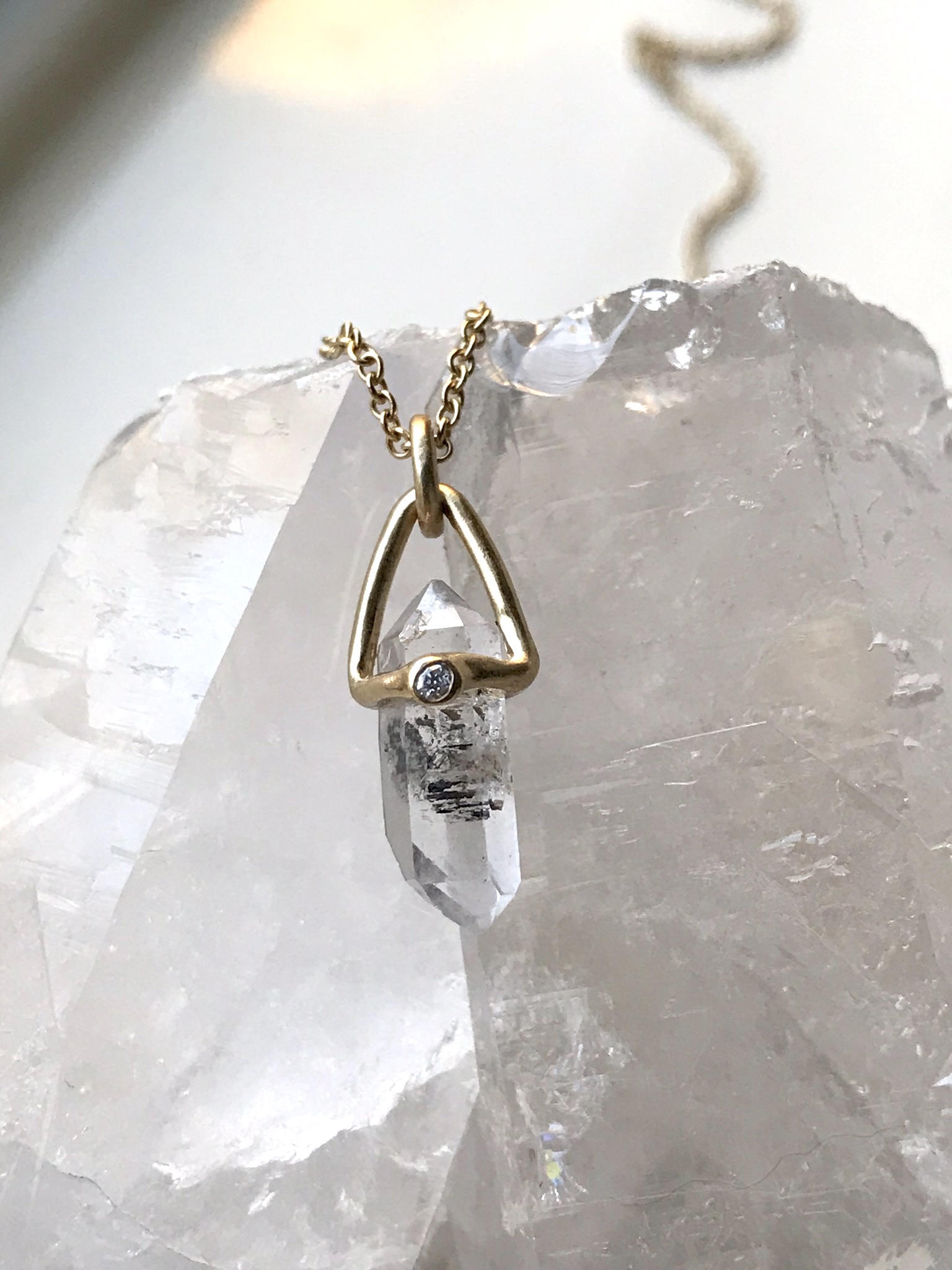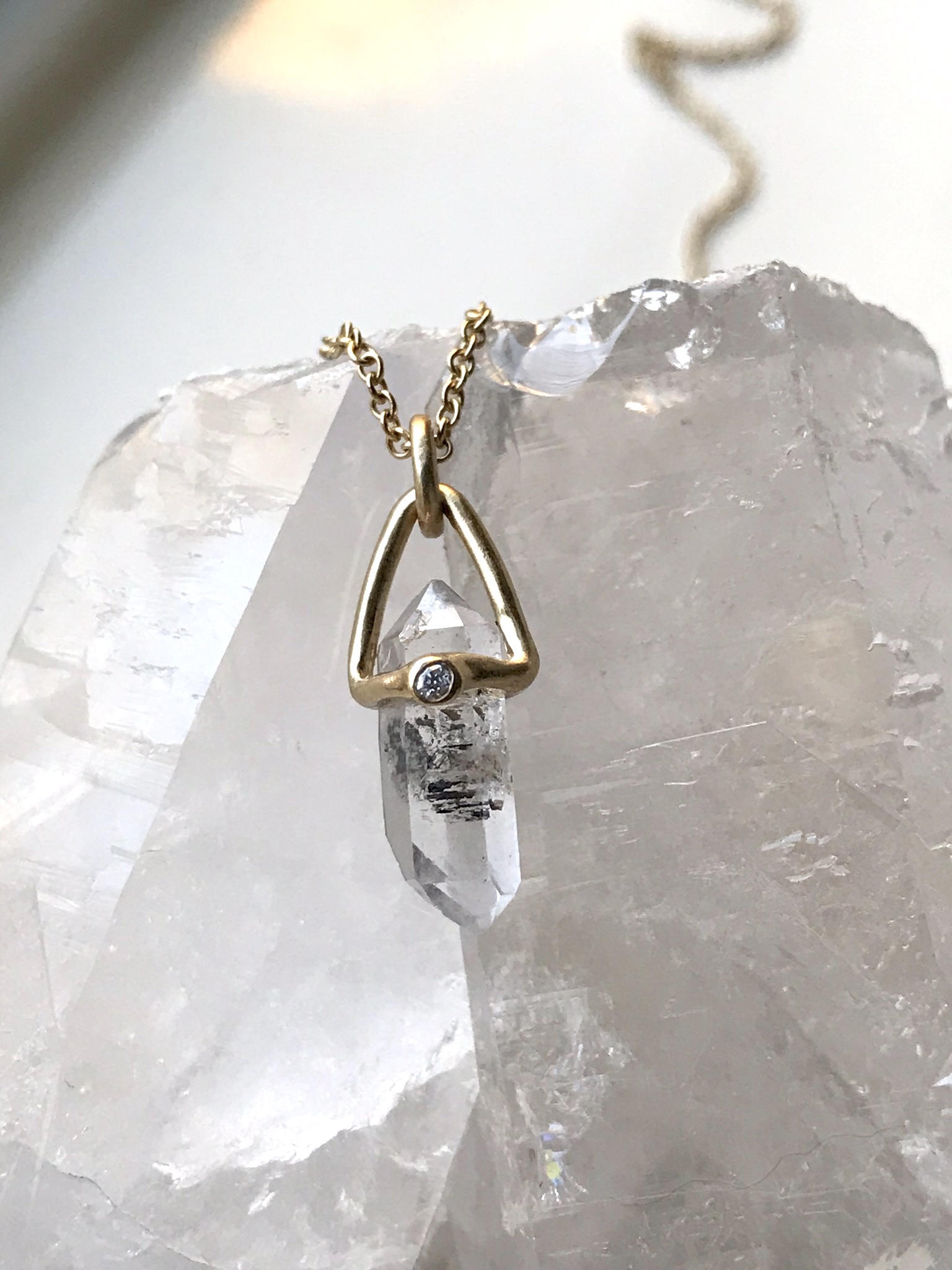 sold out
MINI CRYSTAL NO. 40
DESCRIPTION
• ONE-OF-A-KIND
• MINI BLACK TIBETAN QUARTZ CRYSTAL EMBRACED IN A 14K YELLOW GOLD BAND WITH A SINGLE BEZEL SET WHITE DIAMOND
• THIS LISTING IS FOR CRYSTAL NO. 40 ONLY. TO ADD A 14K YELLOW GOLD CHAIN (16" OR 18") WITH THIS CRYSTAL, PLEASE CLICK HERE.

PLEASE NOTE
ALL CRYSTALS ARE GENUINE. THIS MEANS THAT THEY ARE ALL UNIQUE AND NOT DYED OR TREATED. THERE MAY BE SOME SLIGHT VARIATIONS IN COLOUR AND SIZE. NO TWO CRYSTALS ARE IDENTICAL. INCLUSIONS, ROUGH EDGES AND AKASHIC LINES CAN OFTEN BE SEEN IN NATURAL GEMSTONES, AND ARE A PART OF THEIR NATURAL BEAUTY.

DIMENSIONS (APPROX)
• CRYSTAL PENDANT - 3/4" LONG X 5/16" WIDE